Our Practice Kids ministry serves kids from nursery through 5th grade.

Practice Kids is a place where kids can belong and connect, fulfill their longing for knowing and experiencing who God is, grow in their love for Jesus, and nurture their relationship with Him so they may live out a kingdom-building life.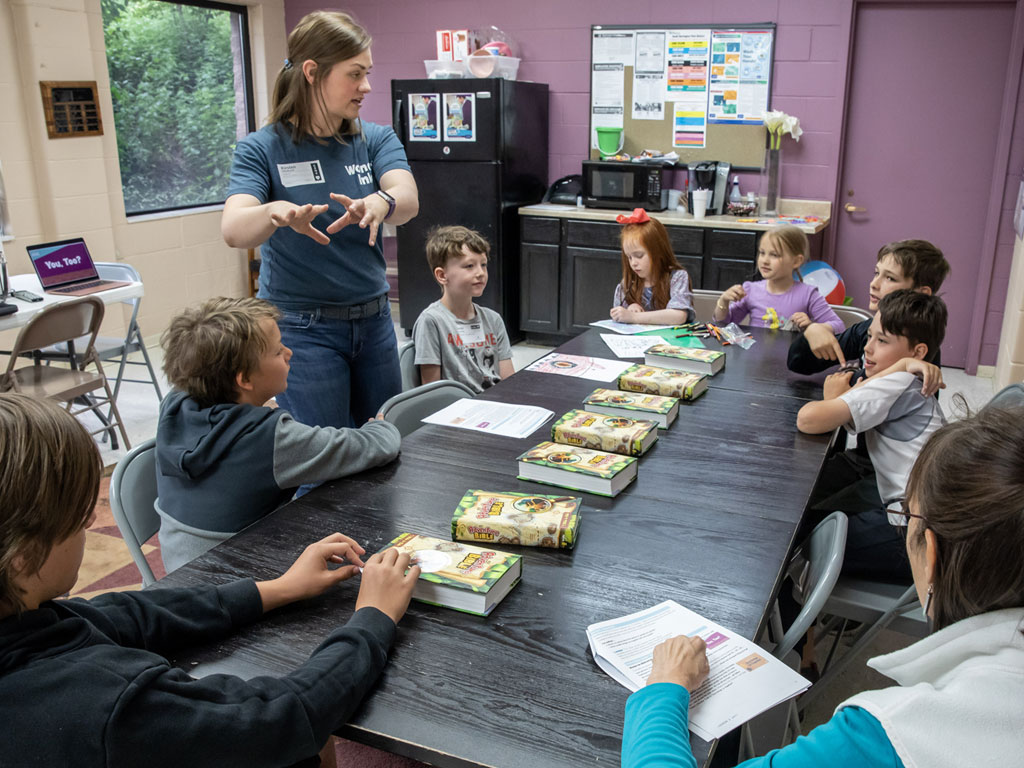 During our Sunday gathering, kids are a part of the opening liturgy, worshiping alongside their families and our community. Following the Passing of the Peace, grades K-5th are dismissed to attend kids' church where they connect with one another, explore the stories of Scripture, engage activities written just for them, and try spiritual practices crafted with them in mind.
Our nursery-PreK room is open for the entirety of our gathering. Kids experience play, the stories of Scripture, engage activities written just for them, and use their imaginations as they talk with God.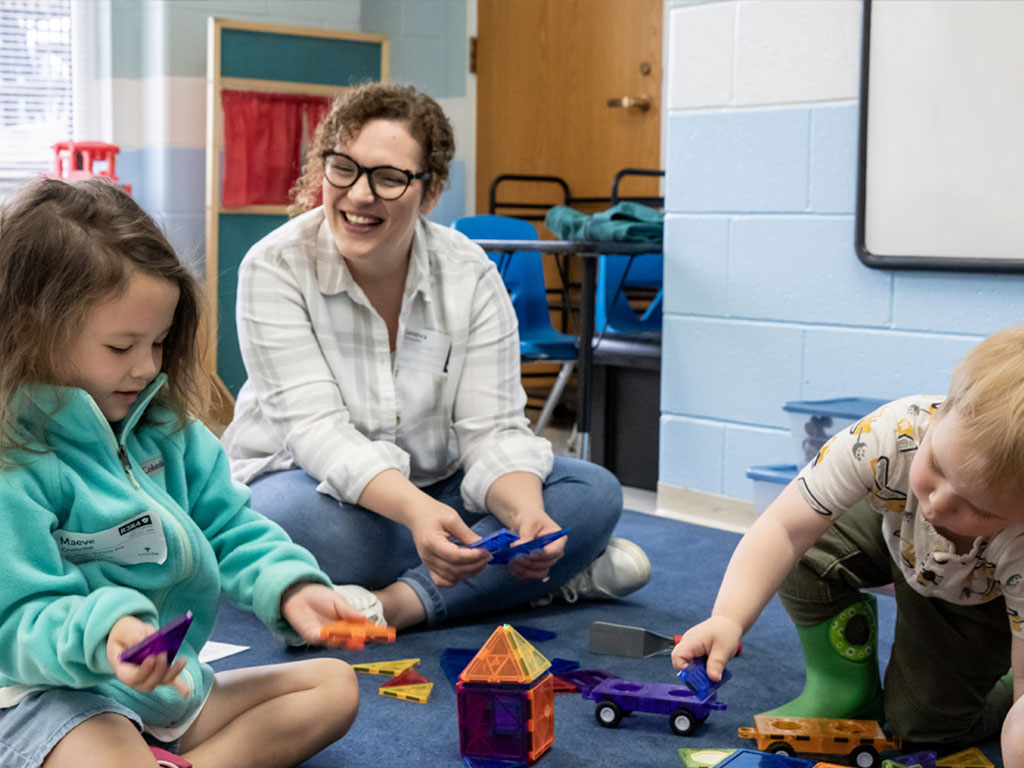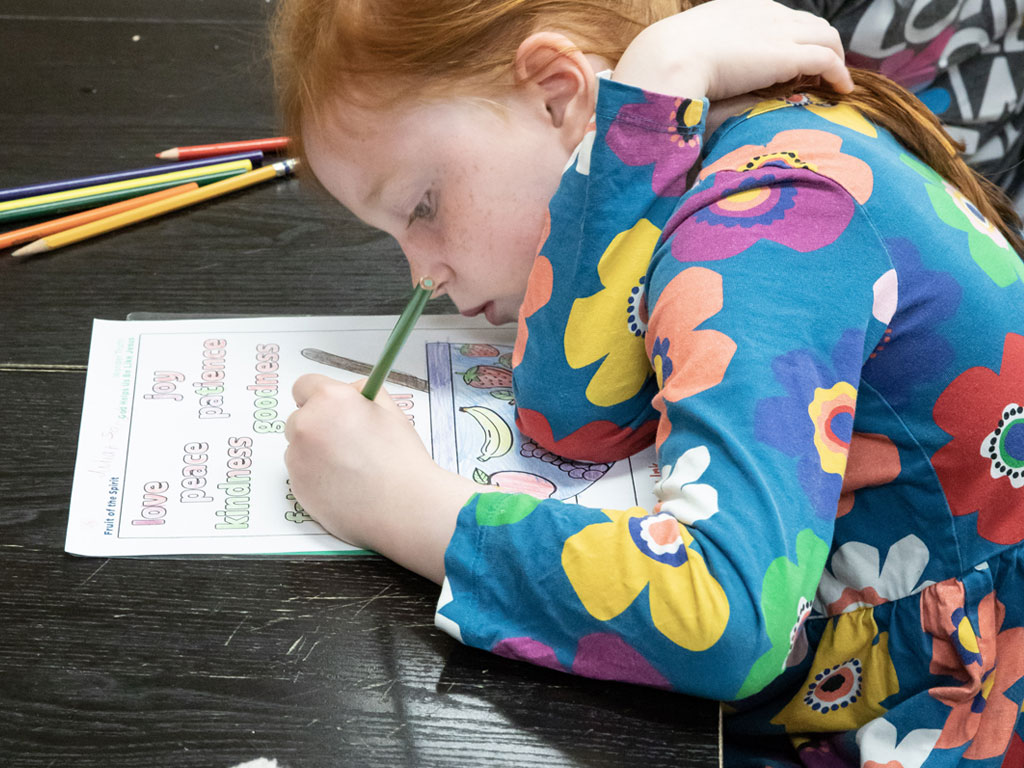 What We Believe about Kids
As with any other human, children have an innate longing for God. Desire for God is most basic, and all other human relationships—be they with parents, teachers, friends—have the power to enhance or possibly harm a desire for God.

Children are able to respond to God—in appropriate developmental ways even at an early age. Children are much more capable of understanding spiritual and theological things then we give them credit for. The Holy Spirit is at work in and among children. God is interacting with them. We want to help kids keep their imaginations open and connected with God. 

Children, like adults, are relational beings and belong within the midst of a community. Jesus raised children up as examples of how we should live. Their very being, the essence of who they are is something we should see, notice, pay attention to, and emulate. 
Want to Learn More?
Please contact Kirsten Hitchcock at [email protected]
Practice Kids Values
Please click on the titles below to learn more about how the values of Practice Kids map to the values of the Practice Church.
Presence: Walking with Jesus
The ways this is expressed through our kids' ministry:
Importance of learning and experiencing how we can talk and listen to God and how that can translate into their everyday lives.

Volunteers being trained in listening to children as the means of allowing the Holy Spirit to guide them through spiritual conversations.

Understanding that longing, belonging and connection are three key roles in a child's life with God. Children are drawn to connect with God, and we want to nurture that relationship.

(Matthew 19:13-15; Mark 10:13-16; Luke 18: 15-17)
Formation: Becoming like Jesus
The ways this is expressed through our kids' ministry:
Spiritual practices crafted with them in mind (drawing prayer, Bible reading and storytelling, imaginative prayer, learning through wonder, joy practices, etc.)

Valuing creativity and different learning styles (using media as engagement and springboard for discussion.) 

Teaching kids the stories of Scripture that show who God is and how we can live in relationship with God. 

Supporting parents as we work together with the Holy Spirit to nurture kids' spiritual growth. This includes consistent communication, resources, and encouragement.
Hospitality: Loving like Jesus
The ways this is expressed through our kids' ministry:
Kids will be a part of the liturgy and will then be able to experience community through their own teaching and practice time. 

Valuing that they are kids which means fun! We will do things that help kids belong and encourage them to explore their faith and discover who God is. 
Community: Coming together in Jesus
Intergenerational church and worship experience. Having kids see their parents participating in worship is important and formative, along with being a part of the larger community and seeing their purpose within it.

Intergenerational ministry: one that nurtures Christ-centered community by bringing together two or more generations in planned & purposeful settings where all are mutually invested.

Growth through relationships.

Relationships are central and play out in one way through their connection with other kids. The other way is in relationships with loving, caring adults.
For the Sake of the World
The ways this is expressed through our kids' ministry:
Family and community serving opportunities

Praying through our neighborhoods, asking God, "God, let us see the needs of the people around us."